Supports KS1 RE syllabus work on St Cuthbert
Full day: 2 classes. Half day: 1 class.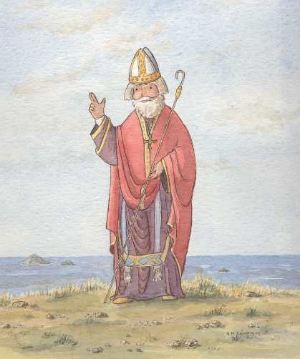 St Cuthbert lived over 1,300 years ago, but he is still remembered as one of the most important northern saints.
Find out why Cuthbert left his job guarding sheep and became a monk.
Hear the story about the unusual ways he found space to pray.
Discover more about his life as a hermit and hear how an important visitor persuaded him to become a bishop.
Learn what happened after Cuthbert died and the amazing story of the journey of his body.
Understand the timeline of Cuthbert's life and death.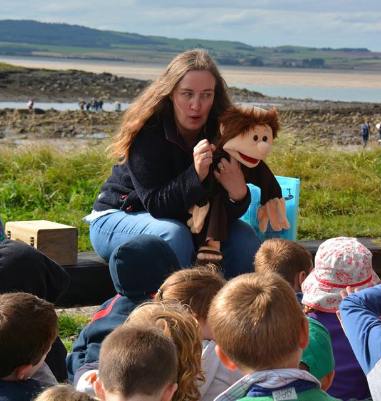 Hear stories about St Cuthbert, handle artefacts linked to his life and engage in a host of activities.
You'll explore: Cuthbert's life as a monk; why it was important for him to have space to pray; his life as an example of faith; and the importance of Lindisfarne and Durham for Christian pilgrims.
There'll be the opportunity to try on a monk's habit and you might even make your own monk.
"When you told the stories about St Cuthbert I could see it all in my head". Y2 pupil, Co. Durham
"Thank you for a great afternoon. The children loved it!" Y2 teacher, Co. Durham