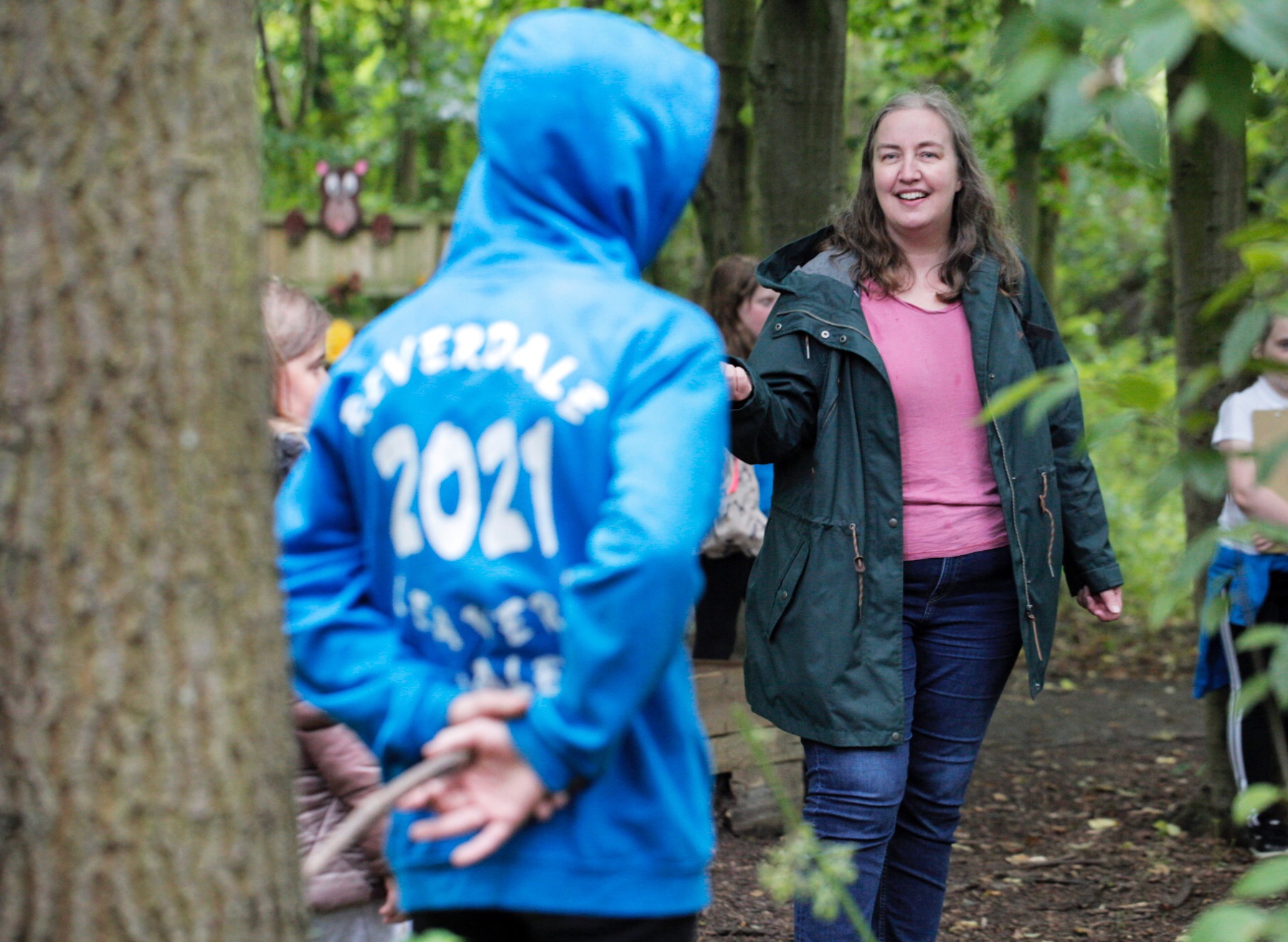 I write and perform stories and deliver creative writing and History workshops in a wide range of settings. I regularly create bespoke stories and workshops for individual venues and projects and many of my schools workshops can be adapted and delivered in your setting too. Over the years I've been involved in a whole host of projects: from writing and delivering stories about soldiers practising digging WWI trenches in Northumberland; to imagining conversations between grotesques in a church in Lincolnshire for a digital project.
If you have a project in mind then get in touch and we can scope out some ideas.
I'm also very happy to bring a selection of stories to your venue to enhance your family learning; these can either be themed to a particular time of year, an area of your collection, or a theme. I regularly tell spooky stories for Halloween, wintry stories for Christmas time or stories themed to events such as World Book Day or Heritage Open Days.
I can also deliver stories virtually - either live, or recorded.
Contact me for more information and I can scope out some stories for you.
Cancellations and postponements: please click on this link to view my cancellation policy.
Here are some of the lovely people I've worked with:
Bamburgh Bones, Accessing Aidan Project | Bowes Museum | Buckfast Abbey Storytelling Festival | Captain Cook Birthplace Museum | Darlington Library |
DLI Collection | Durham Botanic Gardens | Hartlepool Museum | Head of Steam Museum | Hylton Castle | Kirkleatham Museum |
Newcastle University Culture Lab with Heckington Church | Peregrini Lindisfarne Landscape Project | Preston Park Museum and Grounds |
River Tees Rediscovered | Rothbury Trenches Project | Southwell Minster | Sunderland Libraries.
Here's a gallery of some of my work: