Supports KS2 NC History work on 'a study of an aspect or theme in British history that extends pupil's chronological knowledge beyond 1066'
Full day: 2 classes. Half day: 1 class.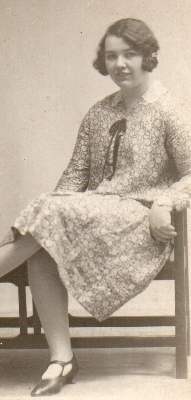 A postcard arrives from France with birthday greetings. Bella's husband, Tom, was one of the 1000's who went across in the days after D-Day.
As she waits for news, Bella recounts her life at home with her children (plus 2 evacuees), and her work to support the war effort. She also reflects on life before the war: her childhood home; working in service and meeting Tom.
Meanwhile, we hear from France as Tom writes his postcards home and from the evacuees lodging with Bella.
Using first person storytelling (drawn from real accounts of her life before, and during, the war), pupils will be introduced to Bella and her story.
Pupils will trace Bella's life through real artefacts (including photographs, letters, postcards and objects) to develop an understanding of life before WWII and the impact war had on ordinary people.
There will also be the opportunity to engage in a series of activities (subject to time) including storywriting.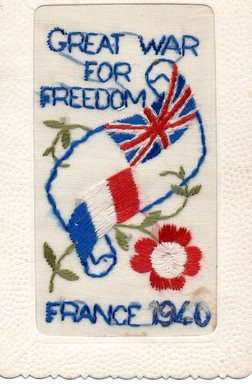 "The children were captivated by your stories." Y4 teacher, Durham